In 1950, James and Margaret Clifton purchased the property where The Virginia Cliffe Inn is now located in order to build a family home. The property on Mountain Road held a landmark farmhouse built in 1840. James who was a general contractor, dismantled the farmhouse, reclaimed the materials, and modeled the new home after George Washington's former military headquarters in Newburgh, NY.
After raising their four children, Margaret and James Clifton opened their architecturally designed Georgian-style home as a Bed and Breakfast in 1997.
"My family considered recycling before it became the mainstream thing to do. The Virginia Cliffe Inn is constructed from wood reclaimed from an old farmhouse built on the property in the late 1800s."
– Janice Clifton, Owner
Our goal at The Virginia Cliffe Inn is to create unique and memorable guest experiences. Whether it be a weary traveler who stays with us at our bed and breakfast, excited soon-to-be newlyweds, or through the community events we host; we take pride in caring for our guests and ensuring they feel comfortable and valued. We look forward to hosting you.
The Virginia Cliffe Inn is Janice's childhood home. She and her family have owned it since 1950. Janice loves to welcome all our guests and wedding couples and make them feel like part of the family. She learned the business of hospitality alongside her parents, working as the business administrator since 1998.  Janice took over as CEO in 2007 and established the Inn as one of the region's best loved wedding and event venues.  
Janice also served for many years as director of St. Joseph's Villa.  Her passion is creating an excellent experience for each customer. Janice is very active in the local community and enjoys sharing The Virginia Cliffe Inn with our community partners.
Judey is the Virginia Cliffe Inn's Innkeeper. She is a Desert Storm Army veteran, and she enjoys cooking, meeting new people and making people feel welcomed. She has a passion for cooking, restoring antiques and gardening. She has been married 30 years to Matt (head maintenance at the Inn) with 5 beautiful children and 5 grandchildren. Come and meet our Innkeeper. She knows how to make you feel warm and welcomed.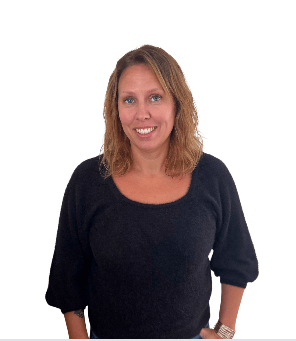 As the Event Director at The Virginia Cliffe Inn, I am thrilled to be at the helm of creating moments that last a lifetime. With a wealth of experience in event management and a deep appreciation for the art of celebration, I am dedicated to making your dreams a reality.
My journey in event planning has been a labor of love, and I consider myself fortunate to have played a role in countless love stories and unforgettable gatherings. I understand that each event is a unique reflection of its hosts, and I'm committed to ensuring that your occasion is a true embodiment of your vision and style.
From weddings that radiate romance to corporate events that exude professionalism, I approach each occasion with precision, creativity, and a keen eye for detail. I aim to turn your aspirations into an impeccably executed event, where every element seamlessly weaves into your story.
In addition to my event management expertise, I find inspiration in the diversity of events and celebrations. From cultural traditions to contemporary trends, I am always eager to infuse new ideas and innovative concepts into my curated events. 
I invite you to partner with me to create unforgettable memories at The Virginia Cliffe Inn. Whether it's an intimate gathering or a grand celebration, I'm here to ensure that your event is extraordinary.
Let's begin planning your next remarkable occasion together. Reach out to me, and let's turn your vision into a reality.
Rachael Gordon & Callie Hisle
Rachael, the owner and president of Riverwood Events and Catering has been in the wedding world since her high school days. However, it wasn't until 2015 that Riverwood was launched with the help of her husband Dan. This dynamic duo have been serving brides and grooms for well over 5 years now. Rachael's passion falls within wedding coordination, and helping brides pull their very lengthy Pinterest board into a concise theme within their budget. Along the years Rachael has also cultivated some amazing relationships with vendors, venues and other service providers in the area to ensure that her clients are truly working with some amazing vendors.
Lesley is an all-around versatile individual who loves a challenge. She is the social media and marketing for the Virginia Cliffe Inn and Christmas at the Inn to keep you in the loop for upcoming events. She is also an animal lover.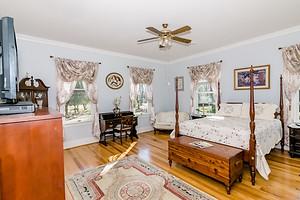 Pride in Customer Service and Attention to Detail
When planning for a Richmond wedding venue or corporate training event, the most important thing is to have someone in your corner you can reach out to and communicate with. We understand your concerns and feel that this is where we excel.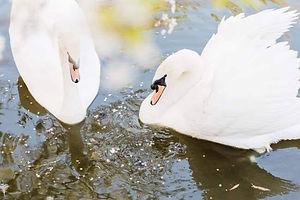 More than just corporate event space or wedding sites, event planners often help people find space for relaxing personal retreats. Even city planners often choose annual retreats. The Virginia Cliffe Inn is surrounded by nature, making a serene space.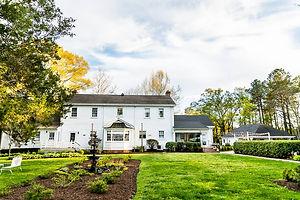 One Point of Contact Saves Time and Frustration
Richmond area event planners will never be faced with wondering which person to call at the Virginia Cliffe Inn. When we book your event, we assign one and only one contact person for your convenience and peace of mind.