In 1950, James and Margaret Clifton purchased the property where the The Virginia Cliffe Inn is now located in order to build a family home. The property on Mountain Road held a landmark farmhouse built in 1840. James who was a general contractor, dismantled the farmhouse, reclaimed the materials, and modeled the new home after George Washington's former military headquarters Newburgh, NY.
After raising their four children, Margaret and James Clifton opened their Georgian-style home as a Bed and Breakfast in 1997.
"My family considered recycling before it became the mainstream thing to do. The Virginia Cliffe Inn is constructed from wood reclaimed from an old farmhouse built on the property in the late 1800's."
– Janice Clifton, Owner
The Virginia Cliffe Inn is Janice's childhood home. She and her family have owned it since 1950. Janice loves to welcome all our guests and wedding couples and make them feel like part of the family. She learned the business of hospitality alongside her parents, working as the business administrator since 1998.  Janice took over as CEO in 2007 and established the Inn as one of the region's best loved wedding and event venues.  
Janice also served for many years as director of St. Joseph's Villa.  Her passion is creating an excellent experience for each customer. Janice is very active in the local community and enjoys sharing The Virginia Cliffe Inn with our community partners.
Judey is a Desert Storm Army veteran, through traveling, found her passion at the Virginia Cliffe Inn as the Innkeeper. She enjoys cooking, meeting new people and making people feel welcomed. She has a passion for cooking, restoring antiques and gardening.
She grew up in Ohio where she worked for a bed and breakfast and found her love of the B&B atmosphere. She has been married 30 years with 5 beautiful children. She has traveled throughout the country and has learned many different recipes to share with guests.
One of her favorite quotes (thanks to her husband) is "We don't stop playing because we grow old; we grow old because we stop playing." ~George Bernard Shaw
Jennifer "Jen" Clifton has over 18 years of experience in the event industry and began working at The Virginia Cliffe Inn during high school. Upon graduating from college, she realized event planning would be a good fit given her organizational skills and attention to detail. Jen has been planning and coordinating weddings at the venue ever since. In addition, she has worked as a banquet server and bartender for a professional caterer, as a conference coordinator with a non-profit association, and has educational and working experience in floral design. As Event Manager, she ensures the venue is properly maintained and operational, schedules and manages event staff, and is the venue liaison to client-vendor relations.
Rachael Gordon & Callie Hisle
Rachael, the owner and president of Riverwood Events and Catering has been in the wedding world since her high school days. However, it wasn't until 2015 that Riverwood was launched with the help of her husband Dan. This dynamic duo have been serving brides and grooms for well over 5 years now. Rachael's passion falls within wedding coordination, and helping brides pull their very lengthy Pinterest board into a concise theme within their budget. Along the years Rachael has also cultivated some amazing relationships with vendors, venues and other service providers in the area to ensure that her clients are truly working with some amazing vendors.
Lierin entered the wedding scene in 2015. She served as an intern for a local bridal boutique in Hershey, PA for a year and fell in love! Lierin has also been doing wedding hair & makeup since high school. After planning her own wedding, she fell in love with all the intricate details that go into a bride + groom's special day. Lierin relocated to Richmond in August 2021. She joined the Virginia Cliffe Inn team that summer and began training to be a coordinator. Lierin is excited as she begins her first year with Virginia Cliffe Inn as a Venue Planner!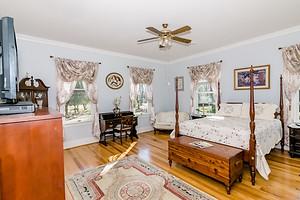 Pride in Customer Service and Attention to Detail
When planning for a Richmond wedding venue or corporate training event, the most important thing is to have someone in your corner you can reach out to and communicate with. We understand your concerns and feel that this is where we excel.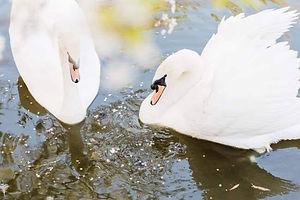 More than just corporate event space or wedding sites, event planners often help people find space for relaxing personal retreats. Even city planners often choose annual retreats. The Virginia Cliffe Inn is surrounded by nature, making a serene space.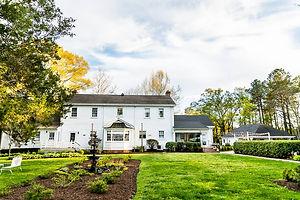 One Point of Contact Saves Time and Frustration
Richmond area event planners will never be faced with wondering which person to call at the Virginia Cliffe Inn. When we book your event, we assign one and only one contact person for your convenience and peace of mind.