Meetings, Retreats, & Parties​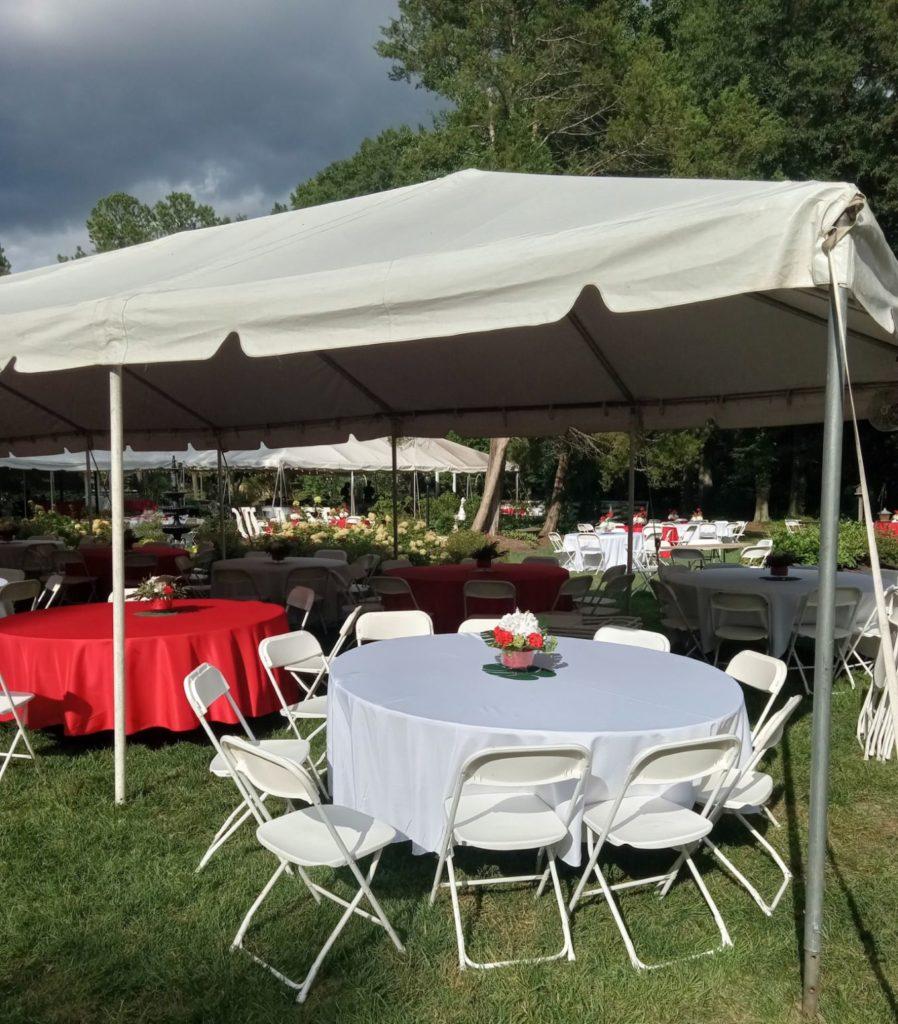 Meetings, Retreats, & Parties
Looking for an event space? Are you hosting a graduation party, a birthday party, a holiday party, a meeting or other social gathering? We host bridal showers, baby showers, luncheons and get togethers of all kinds. Are you in charge of booking a corporate meeting, a seminar or a dinner? At The Virginia Cliffe Inn we can accommodate your needs, and we offer both indoor and outdoor event spaces so you never need to worry about rain.
​At The Virginia Cliffe Inn we want you to feel at home and make your event your own, you may use the services of any professional caterer, and you may decorate as you choose.
At the Virginia Cliffe Inn we offer ample space for both indoor and outdoor events, and we have all the equipment that you will need. Not only do we provide tables and chairs and tablecloths, we have an array of items to help make your event a success such as yard games, lanterns, a PA system, a projector and screen. Just ask us and we will be happy to help you plan the perfect event.
The Main House
The Manor House offers spacious rooms with high ceilings that are perfect for cocktail parties, retirement parties, bridal showers, corporate holiday parties, luncheons and teas or dinners. Our Georgian style furnishings, wood paneling and beautiful façade are typical of the Southern charm and elegance and we pride ourselves on our beautiful garden.
​Capacity
Seated luncheon, tea party or shower in main dining room: 40 guests
Standing cocktail party, or other party: 100 guests
Equipment provided includes:
Tables, chairs and standard white linens
Dining room and parlor for socializing and eating
The Pavilion
Our Four seasons Pavilion measures 30' x 50 ' , is heated and air conditioned and has screened windows and ceiling fans. It is ideally suited for functions of 50 guests or more and offers access to the kitchen, restrooms and living room located in the Cottage.
Capacity:
Seminar style: 200
Seated served plated lunch/dinner: 120
Buffet style: 80
Standing cocktail: 175
​Amenities include:
Kitchen available for caterer to stage heat, plate and serve food
4 Restrooms
Handicap accessible
Ample parking for vendors
Living room with flat screen TV and cable
Permanent Tent
Our 40′ x 40′ permanent tent offers an airy relaxed alternative environment to host celebrations, meetings or networking events of all types.
​Capacity:
Seminar style chairs in rows: 250
Served plated luncheon or dinner: 175
Buffet style luncheon or dinner: 175
Standing cocktail party: 250
​Amenities include:
Adjacent gazebo, and small covered space for use by a DJ or similar
Handicap accessible
The tent is connected to The Pavilion via a covered walkway and overlooks our swan pond.
Eat in The Pavilion, dance in the tent and play lawn games in our enchanting gardens among the roses. We know you will love the serene and private ambience of The Virginia Cliffe Inn.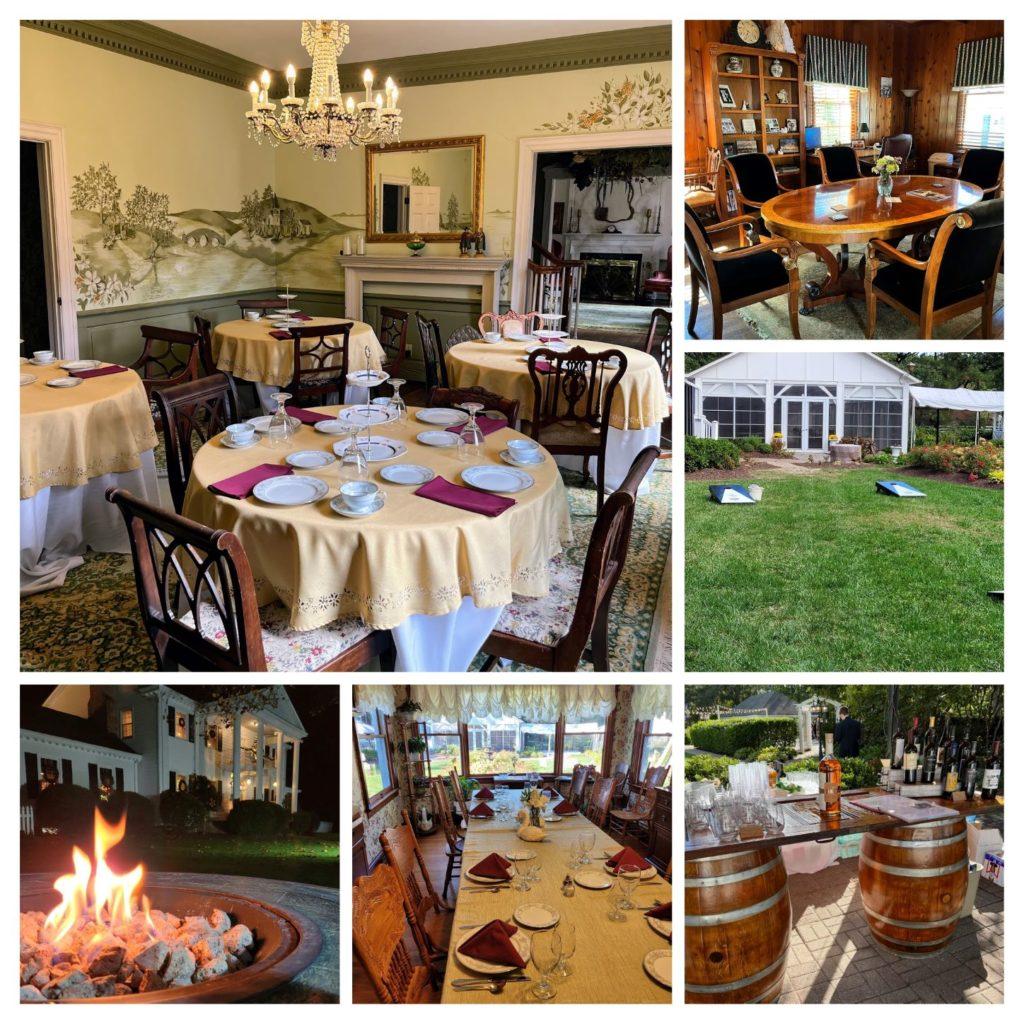 We went here for the baby shower of our granddaughter to be! Very elegant and classy. We would like to pick a special weekend to go back and spend time alone and enjoy the other festivities offered.
We have used this Inn for business several times. Always excellent customer service! Clean and Friendly! Will visit again in the near future.
This is an amazingly beautiful B&B/venue on Mountain Road in Virginia just a great location to have many different types of events.